Our partners
We cooperate with many international carriers who help us transport your consignments to the required delivery place properly and timely, even to the opposite side of the world.
Italy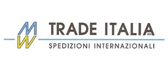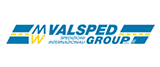 Slovak Republic
Spain

CARGO VALSPED SPAGNA, S.L.
C/.ATLANTIC, 133-135 (Z.A.L.)
E-08040 Barcelona
Spain


A.M.Cargo Logistic SL
Avda del Puerto 282
460 24, Valencia
Spain
Poland
Turkey

CMO Uluslararası Nakliyat A.Ş.
Bahçelievler Mah.Talatpaşa Cad.Menekşe 1 Sk.No:15/1
Bahçelievler/İSTANBUL
www.cmo.com.tr
Greece

GR SAMSON FORWARDING S.A.
Industrial Area of Sindos
P.O Box 442, 57008 Ionia
Thessaloniki, Greece
www.grsamson.gr