References
You can check which companies have already used the services of Joppa Logistics.

PETROF, spol s.r.o.
We would like to express thanks to Joppa Logistics s.r.o. for its professional transport and attitude to our orders. We appreciate mainly the flexibility and personal attitude of the officers. We say our thanks for the logistics to Poland as well as to other countries – Germany, Austria, etc.
Hermannová Markéta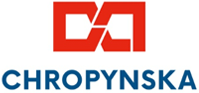 Chropyňská strojírna, a.s.
I was appointed as the head of logistics on 1 March 2018. Since then, I have been in contact with Joppa Logistics, s.r.o. for arranging full truck load and less than truck load transport across various destinations in Europe. At first, you could definitely feel a certain uncertainty between the two companies which led to a decrease in orders. But today, I can comfortably say that Joppa Logistics, s.r.o. is one of the most important carriers for CHS. I must acknowledge with gratitude and humility that attitude and flexibility of Joppa Logistics, s.r.o., combined with excellent organization of their work, have been top notch. I hope this trend will continue in the future. Our requirements are often difficult to meet and Joppa Logistics, s.r.o. has been the only company capable to deliver and offer adequate transport on more than one occasion. I would like to thank for their services once again and, of course, I am looking forward to future cooperation.
Martin Rudyk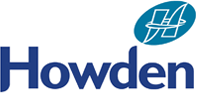 Howden ČKD Compressors s.r.o.
Joppa Logistics s.r.o. actively found us and offered their services. I was surprised by the low prices and immediate response to urgent transport requirements. They are often able to load a shipment just one hour after order has been placed and the price is rarely affected much. After two years of cooperation I would also like to applaud them for handling goods responsibly as we have never had an issue with damaged goods.
Lukáš Valenta

REMAK a.s.
Our company has successfully cooperated with Joppa Logistics for a number of years. We focus in particular on domestic and Slovak transportation, both full truck load and additional loading. I would rate our cooperation very good, I would particularly like to highlight helpful, fast and professional conduct of all dispatchers.
Petr Zetek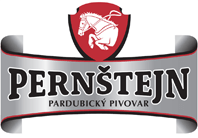 Pardubický pivovar a.s.
We have been cooperating with Joppa Logistics s.r.o. since 2018 and mainly use their services for import and export from Italy. We are very satisfied with the quality of services. Communication with dispatchers is always excellent, we always help each other and if there is a problem, it is always solved easily and quickly. We are looking forward to further cooperation.
Michal Pátek

KORDÁRNA Plus, a.s.
We have cooperated with your company for several years. We appreciate mainly the fast settlement of our requirements, i.e. processing of inquiries and solution of unexpected situations incurred during the transport of goods. Any troubles that incurred during our cooperation have been always settled as to satisfy both parties. Generally, we evaluate the cooperation to be at a good level. JOPPA is a proven and reliable partner for us.
Mgr. Zelenák Peter

ČERVINKA - CZECH REPUBLIC s.r.o.
We have been working with Joppa Logistics for years. We use their domestic and international transport. We are very happy with the quality of their services and definitely recommend them.
Magdalena Hubáčková

KOSTKA - kolobka, s.r.o.
We mainly use transport abroad, usually in neighboring western countries. We are happy with the quality and delivery times. We also positively rate their ability to quickly solve emerging problems as satisfaction of customers is always the number one priority for both parties.
Petr Neugebauer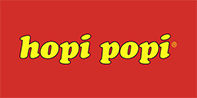 HOPI POPI, a.s.
We, as a sender as well as a receiver, have had the best experience with Joppa Logistics for many years. The most shipments are delivered to their recipients properly and timely. The communication with dispatchers is fast and if there is a problem during transport, we always find a solution.
Alena Schneiderová

TECHNICKÉ MUZEUM V BRNĚ, p.o.
With Joppa Logistic, s.r.o., we have established cooperation already last year and we have been successfully continuing our cooperation this year. We are pleased to have found a private carrier who can accommodate us with affordable services even in the case of the non-standard transport of objects with a high cultural value. Friendly and trouble-free execution of orders, fast and flexible action, and an accommodating and professional approach - these are the attributes of this company, with which we would like to continue working. We fervently recommend this company.
Mgr. Dana Vedra