References
You can check which companies have already used the services of Joppa Logistics.

PETROF, spol s.r.o.
We would like to express thanks to Joppa Logistics s.r.o. for its professional transport and attitude to our orders. We appreciate mainly the flexibility and personal attitude of the officers. We say our thanks for the logistics to Poland as well as to other countries – Germany, Austria, etc.
Hermannová Markéta

KORDÁRNA Plus, a.s.
We have cooperated with your company for several years. We appreciate mainly the fast settlement of our requirements, i.e. processing of inquiries and solution of unexpected situations incurred during the transport of goods. Any troubles that incurred during our cooperation have been always settled as to satisfy both parties. Generally, we evaluate the cooperation to be at a good level. JOPPA is a proven and reliable partner for us.
Mgr. Zelenák Peter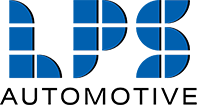 LPS Automotive, s.r.o.
We use the transport mainly across the Czech Republic. We are very satisfied with the quality of provided services. There is always a great cooperation and agreement with your employees. We appreciate the open approach to all of our requirements imposed on your company.
Zuzana Slámová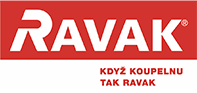 RAVAK a.s.
RAVAK a.s., the biggest producer of sanitary equipment, being quality minded as regards the purchased services and repeated usage of the cooperation with Joppa since 2011, confirms these high-quality services too.
Zdeněk Dostál

KRÁLOVOPOLSKÁ KOVÁRNA, s.r.o.
The several-year cooperation demonstrates clearly the fact that we are satisfied with your services. We appreciate the fast, reliable and professional attitude when transporting our shipments for very favorable prices, no matter if it concerns the domestic transport or export abroad, including the great communication and ensuring of necessary documents.
Ondrej Svetlík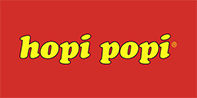 HOPI POPI, a.s.
We, as a sender as well as a receiver, have had the best experience with Joppa Logistics for many years. The most shipments are delivered to their recipients properly and timely. The communication with dispatchers is fast and if there is a problem during transport, we always find a solution.
Alena Schneiderová

TECHNICKÉ MUZEUM V BRNĚ, p.o.
With Joppa Logistic, s.r.o., we have established cooperation already last year and we have been successfully continuing our cooperation this year. We are pleased to have found a private carrier who can accommodate us with affordable services even in the case of the non-standard transport of objects with a high cultural value. Friendly and trouble-free execution of orders, fast and flexible action, and an accommodating and professional approach - these are the attributes of this company, with which we would like to continue working. We fervently recommend this company.
Mgr. Dana Vedra